Ecology
n. The branch of biology that deals with the relationships between living organisms and their environment.

Podcasts
Fullilove, Mindy. "The Ecology of Inequality." Filmed in October 2017 at TEdxMidAtlantic. TED video, 12:19. https://www.ted.com/talks/mindy_fullilove_the_ecology_of_inequality.
Gali-Izard, Teresa. "Productive Resurgences: the garden of the XXI Century." Lecture at Harvard Graduate School of Design, October 30, 2019. Video, 59:09. https://www.youtube.com/watch?v=iTcuVfOKjWA.
Hutton, Jane. "Jane Hutton, Reciprocal Landscapes". Interview by Sean Lally. Night White Skies, April, 2020. Podcast, Audio, 45:31. http://seanlally.net/2019/03/14/night-white-skies/.

Texts and other related media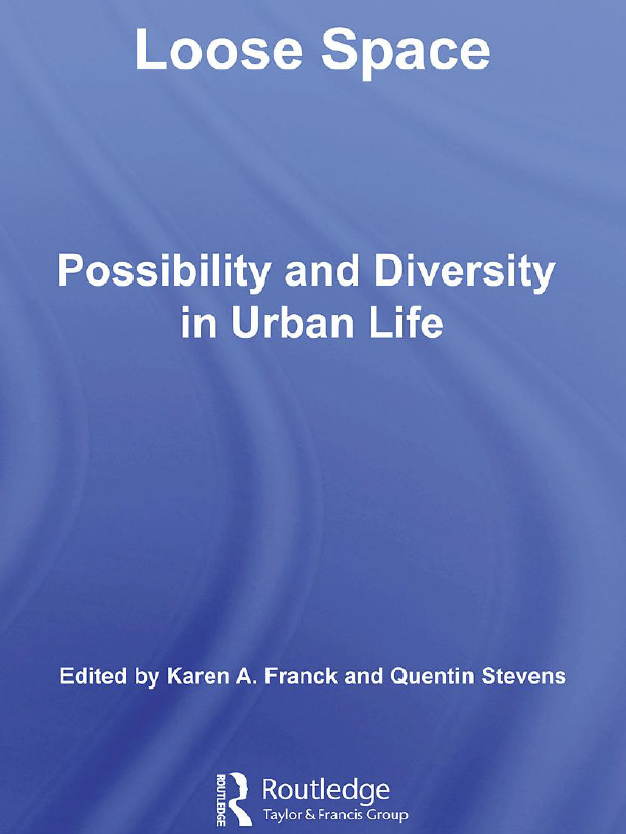 Cronon, William. Uncommon Ground: Toward Reinventing Nature. New York: W.W. Norton & Co, 1995.
Franck, Karen A. "Loose Space: Diversity and Possibility in Urban Life." Image. Silo.pub, 2020. https://silo.pub/loose-space-diversity-and-possibility-in-urban-life.html.
Harvey, David. Justice, Nature, and the Geography of Difference. Cambridge, Mass.: Blackwell Publishers, 1996.
Heckert, Megan, & Jeremy Mennis. "The Economic Impact of Greening Urban Vacant Land: A Spatial Difference-in-Differences Analysis." Environment and Planning A 44, no. 12 (2012): 3010-3027. https://www.wcupa.edu/business-PublicManagement/geographyPlanning/GIS/documents/Heckert.pdf
Kamvasinou, Krystallia. "The Public Value of Vacant Urban Land." Proceedings of the ICE - Municipal Engineer 164, no. 3 (2011): 157-66. https://www.researchgate.net/publication/303318744_The_Public_Value_of_Urban_Vacant_Land_Social_Responses_and_Ecological_Value
Latz, Peter. "The Idea of Making Time Visible." TOPOS 33 (December 2000): 94–99.
Lokman, Kees. "Vacancy as a Laboratory: Design Criteria for Reimagining Social-ecological Systems on Vacant Urban Lands." Landscape Research 42, no. 7 (2017): 728-46. https://www.researchgate.net/publication/319082460_Vacancy_as_a_laboratory_design_criteria_for_reimagining_social-ecological_systems_on_vacant_urban_landsMilligan, Brett. "Landscape Migration," Places Journal, June 2015. https://placesjournal.org/article/landscape-migration/.
Park, Kyŏng, and Urban Ecology International Center for Urban Ecology. Urban Ecology: Detroit and Beyond. Hong Kong: Map Book Publishers, 2005.
Plumer, Brad, Nadja Popovich. "How Decades of Racist Housing Policy Left Neighborhoods Sweltering." New York Times, Aug. 24, 2020. https://www.nytimes.com/interactive/2020/08/24/climate/racism-redlining-cities-global-warming.html
Schneekloth, Lynda. "Unruly and Robust: An Abandoned Industrial River" in Franck, Karen A., and Quentin Stevens, eds. Loose Space: Possibility and Diversity in Urban Life. London; New York: Routledge, 2007: 253–270.
Wall, Derek. The Commons in History: Culture, Conflict, and Ecology. The MIT Press, 2014.